Gail Dickinson is part of the dedicated and loving team that keeps Chocolate, Chocolate, and More running, a blog created by Joan Hayes's love for baking and that is kept in her honour.

Gail is a chocolate lover [same here], a passionate cook and traveler, and below, you can check what she told us about her passions and story.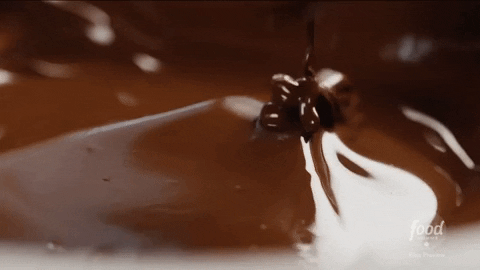 1. What got you into cooking?
There were two things that got me into cooking. My mother was a lousy cook. I mean she could barely boil an egg so she rarely made a decent meal. If I wanted to eat, I had to cook.
Fortunately, my best friend was Italian and her family was always cooking amazing food. So, I learned to cook from my best friend's family and cooked for mine.
2. What determined you to start Chocolate, Chocolate, and More?
My sister, Joan Hayes, started Chocolate, Chocolate and More to document her cooking adventures with her young kids.
If you look at the early posts, there are lots of family photos of her and her children cooking something delicious. She wanted them to know how to cook and enjoy doing it.
Joan built up quite a following but died suddenly in October 2015. Joan's children were too young to take over the blog so I've been blogging for them for the last three years.
3. What inspires you to keep going, even when the Food's not Done, the kitchen's on Fire (Oh God, no!)?
My sister's memory keeps me going. We were close and I often find myself thinking, "What would Joan do?" She's truly the inspiration for the recipes I post.
4. What's your Favorite Recipe?
"Cream puffs" – I taught myself how to make them in high school. They're much easier than they look and everyone loves them.
5. Want to share your Comfort Food or Guilty Pleasure too?
"Mexican Chicken Soup" is probably my favorite "healthy" comfort food. There's nothing like it on a cold day or when you're not feeling your best. It's also very easy to make [you can find Gail's recipe here].
I have to say dark chocolate is my "non-healthy" comfort food and guilty pleasure. I usually have a bar (or two or three) of good dark chocolate around the house. I break off small pieces whenever I have a craving (at least once per day). 🍫
6. Your biggest culinary pride: what dish are you most proud of?
I think I'm most proud of my "Kahlua and Cream Cheesecake". I made it for Joan's birthday the year after she died. She would have loved it as Kahlua and cream was her favorite drink.
7. Do you have a Favorite Ingredient?
Aside from chocolate, my favorite ingredient is probably Grand Marnier. It goes so well with fruit or chocolate or just by itself.
Add some to your strawberry sauce, hot chocolate, or chocolate pudding. You'll be amazed.I have a large bottle in my kitchen and I use it regularly.
8. A kitchen tool that you couldn't do without?
I spent a year in Cambodia away from most of my tools and I can say without a doubt that I missed my KitchenAid Pro mixer the most.
Making brioche or marshmallows with a hand mixer is almost impossible but they're a breeze with a good stand mixer.
9. Beware! Sharp Objects Ahead: do you use and have a favorite knife or will just any do?
Great knives are essential. My go-to knife is an 8" Wusthof Chef's knife that is in near constant use in my kitchen.
My next favorite knife is the 10" Wusthof Classic Ikon Super Slicer. It's got a serrated edge that is great for bread, cakes, or meats.
10. What's the Best Cooking Tip you ever got?
Use the best ingredients you can find and afford. High-quality ingredients tend to have more flavor and are easier to work with in the long run than cheaper options.
For example, generic chocolate has lower amounts of cocoa butter (or none) in it and so it often separates when you melt it whereas high-quality white chocolate melts easier and is easier to work with.
You really will taste the difference between vanilla extract and vanilla bean paste in your cooking.
11. Chef Admiration: Who inspires you the most?
My best friend's mom and my grandmother. Both cooked amazing meals for large crowds every day.
12. The Fun Part: what's the Strangest Thing you've eaten?
Roasted bee larvae. They taste like steak but the texture is nothing like steak and not hugely pleasant.
13. One Last Question: what would you advise someone who is just learning how to cook?
Enjoy the journey and feel free to experiment.
Remember, if it tastes good, most people won't care that it doesn't look pretty (unless it's Gordon Ramsay).
For more gooey, dark delicious wonders, sorry, we degress, chocolate and other great recipes as well, be sure to hit like or follow the Chocolate, Chocolate and More team on Pinterest, Facebook, and Twitter.
Gail was also more than nice and shared her wintertime favorites or those recipes that she just loves making for the holidays. Curious if they include chocolate? Then find out in the article!